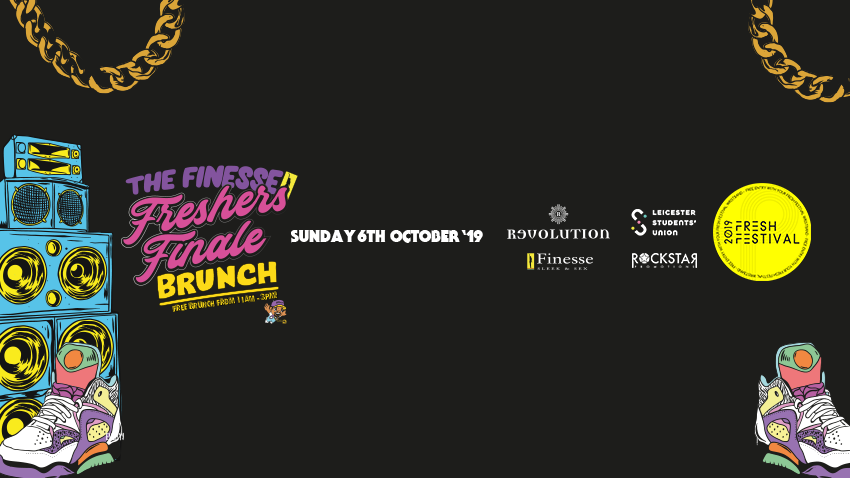 ► Event included on Fresh Festival Wristband – www.leicesterunion.com/freshers/wristband
We've teamed up with our friends at Revolution Leicester to bring you the ultimate Freshers Finale! As we present our FREE BRUNCH from 11am – 3pm!
And even better the event will be hosted by legendary brand FINESSE! Who will be playing the very best Old School RnB & UK Garage throughout the event! With sets from JETC, CHUCK TAYLOR plus special guests!
Everyone who has a Fresh Festival 2019 Wristband can come down and tuck in to a FREE BRUNCH!
Plus there will be a range of great alcoholic and non alcoholic drinks offers available!
▬▬▬▬▬▬▬
Connect with us
▬▬▬▬▬▬▬
www.facebook.com/LeicesterUniFreshers
www.facebook.com/groups/UniOfLeicesterFreshers2019
Follow us on Instagram: LeicesterFreshers
info: mail@rockstarpromotions.co.uk