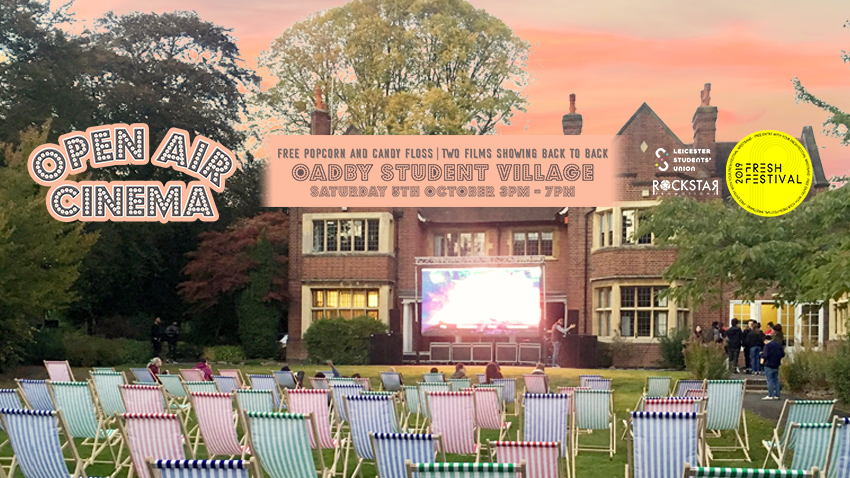 ► Event included in Fresh Festival Wristband – www.leicesterunion.com/freshers/wristband
Get yourself down to Oadby Student Village for the ultimate Open Air Cinema experience in one of our beautiful gardens!
We will be showing 2 films back to back (you will be able to choose them in the run up to the event!), on our giant outdoor LED Video Wall cinema screen (combined with an epic sound system!). So you will be able to relax in one of the deck chairs provided and enjoy a lazy afternoon!
There will also be free sweet treats such as candy floss and popcorn. And a fully stocked bar serving both alcoholic and non alcoholic drinks to keep you refreshed throughout the event.